YOUR EXPERT FOR END-OF-LINE PACKAGING SOLUTIONS
Packaging is subject to the pressure of logistical challenges, promotionally effective design and ease of handling. With our equipment and system modules for automated end-of-line packaging, we are able to offer you high-quality and state-of-the-art solutions with great potential for rationalisation and cost optimisation.
Forming and preparing of cases, collating, picking and case loading of products, sealing and palletising of cases and preparation for dispatch – all these steps can be automated with packaging equipment by ETT.
The individual requirements of our customers can be met by use of modular standardard machines. Their design can be customised to satisfy almost every packaging need. Our in-house design engineering, component production, installation and commissioning give us the flexibility needed to cover this wide range of services. The different departments work hand in hand, from conception and implementation to the delivery of the packaging machine. 
Before the product can even find its way into the case, the cardboard blank has to be opened and tightly sealed at the bottom. ETT's case and tray formers do this job in a fast and reliable process.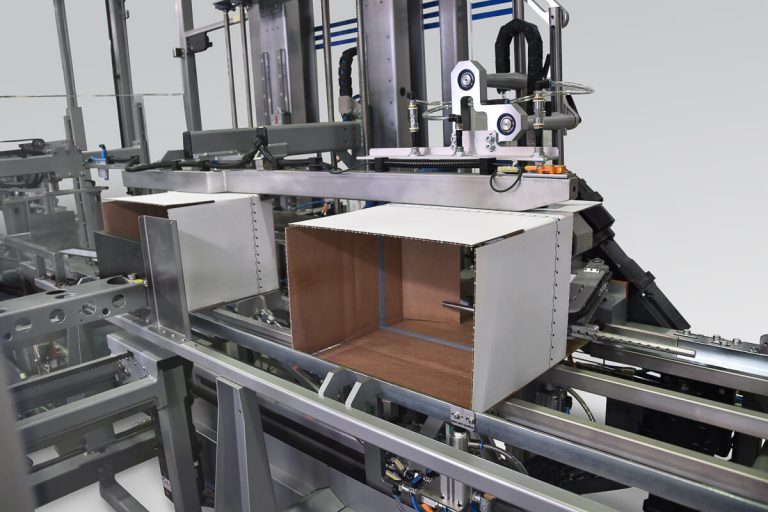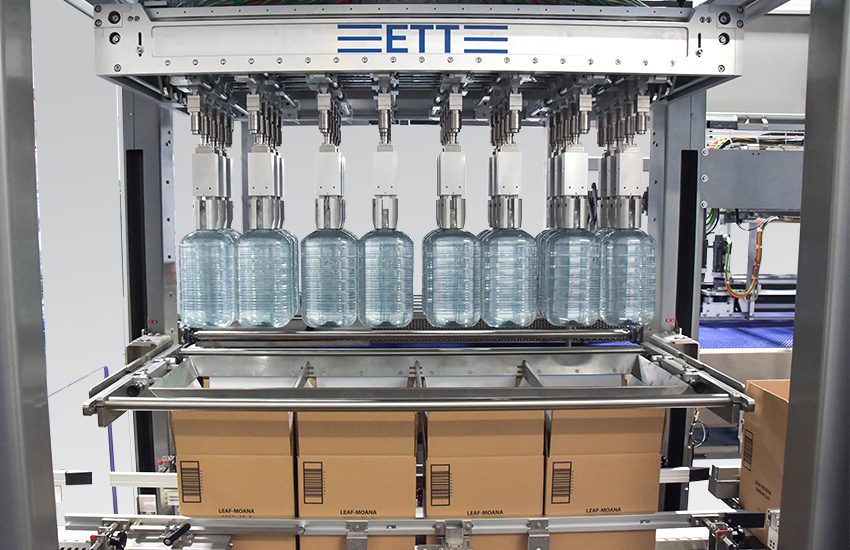 The powerful modular top loading robot is the central element of each ETT packaging system. Tried and tested state-of-the-art drive technology ensures fast and precise case loading of a wide range of products.
The sealer is one of the last stations in the end-of-line packaging process, before the goods packed in cases get on their way to the customer. Whether using hot glue or tape – the packed case has to be tightly sealed before leaving the end-of-line packaging system.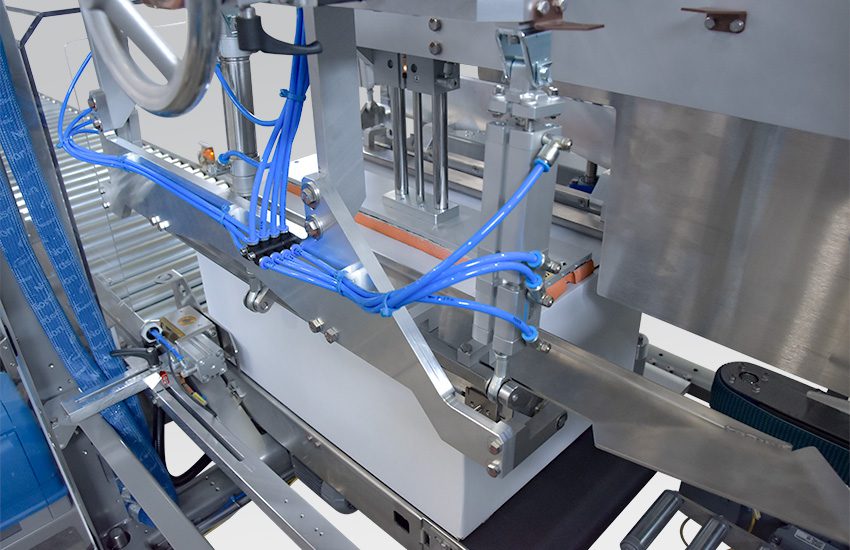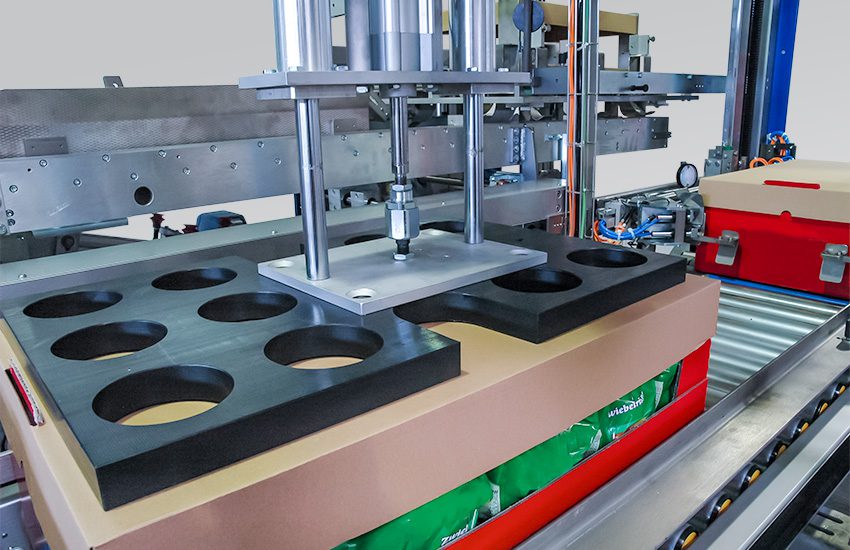 The lidder places a lid on the filled case to prepare it for dispatch to the retail trade. Thanks to their universal design, the ETT lidders can handle both U-lids or cover trays.
The palletisers stack the finished cases onto the transport pallet to ensure that your goods remain safe and undamaged during transport.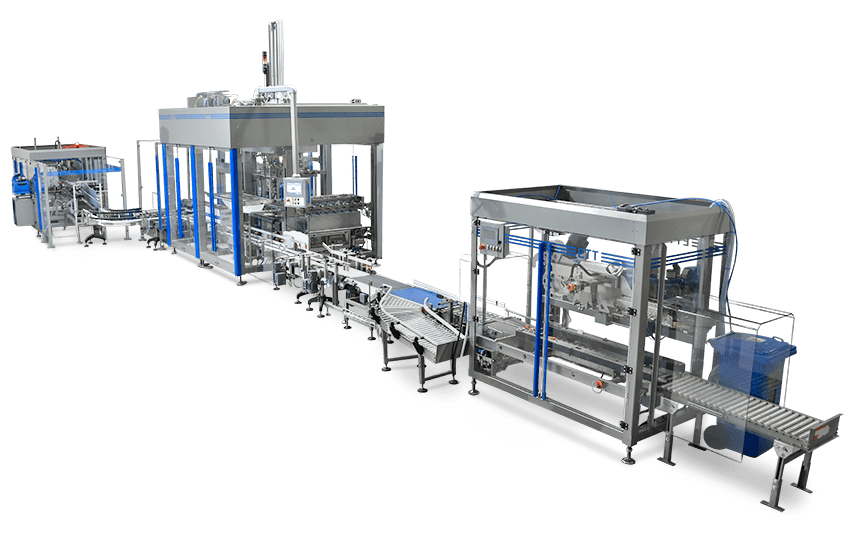 Forming, packing, sealing and even palletising - an all-in-one solution based on standard modules can cover all these steps to automate you entire end-of-line packaging process.
MAKE A NON-BINDING ENQUIRY NOW
ETT are looking forward to implement your project in close cooperation with you. Send us a non-binding enquiry, our team would be pleased to give you advice.