When it comes to handling health-related products such infusion bags, bottles, cartridges or vials before and after sterilisation, special care is required.
ETT's machines can be designed according to GMP-guidelines if required. They ensure gentle product handling and offer high quality and durability. We also provide support during the equipment qualification and validation processes and compile the associated qualification documents (FDS, HDS, SDS, IQ-/OQ-reports, etc.) if required. Specially trained for pharmaceutical projects, our team can relieve you from this task and ensure smooth and trouble-free implementation of your project. In addition, ETT are able to generate production-relevant data and transmit them to a superordinate control system for compilation of a batch report. And if you do not have a superordinate control system, ETT can compile the batch report directly. When it comes to product tracking, ETT cooperate with Track&Trace experts to meet the requirements for serialisation in the pharmaceutical industry.
BOTTLES
Ready for use and fitted with dispensers, moulded plastic bottles contain disinfectants or other liquid pharmaceutical products. This bottle type is also often used as refill bottle for automatic dispensers.
INFUSION BAGS
Filled with sensitive pharmaceutical products, these challenging bags require very gentle and careful handling - ETT's packaging concepts fully comply with this requirement.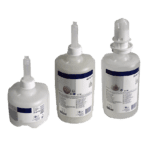 SOFT BOTTLES
Soft bottles with integrated dosing systems and irremovable tamper-evident seals are usually used for cleansing lotion, protective cream or disinfectants for automatic dispensers.
VIALS/AMPOULES
Vials / ampoules are usually subject to very high hygiene standards, which have of course to be complied with in the end-of-line packaging process as well. As a consequence, these standards are already considered during the machine design and material procurement phase.
BOXES
Smaller containers are often packed in boxes, which are then loaded together into a transport case. Due to their rectangular shapes, boxes are perfectly suitable to be stacked next to or on top of eachother inside the transport case. Especially in the pharmaceutical sector, boxes can also be packed by series or batches to facilitate product tracking.
CARTRIDGES
Despite their different shapes, formats and sizes, various types of cartridges can automatically be collated and loaded into a secondary packaging with a packaging machine. If required, slip-sheets can be inserted between the products to provide for additional protection and fixation.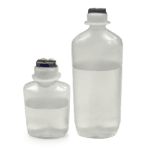 INFUSION BOTTLES
The high standards for handling sterile products such as infusion bottles, sometimes even inside cleanrooms, require specifically adapted and optimised packing processes and machines which of course have to meet all these standards.
MAKE A NON-BINDING ENQUIRY NOW
ETT are looking forward to implement your project in close cooperation with you. Send us a non-binding enquiry, our team would be pleased to give you advice.